The ultimate source for advertising intelligence.
Dramatically expand your view of advertising activity across all paid media and find a new path to success with Vivvix.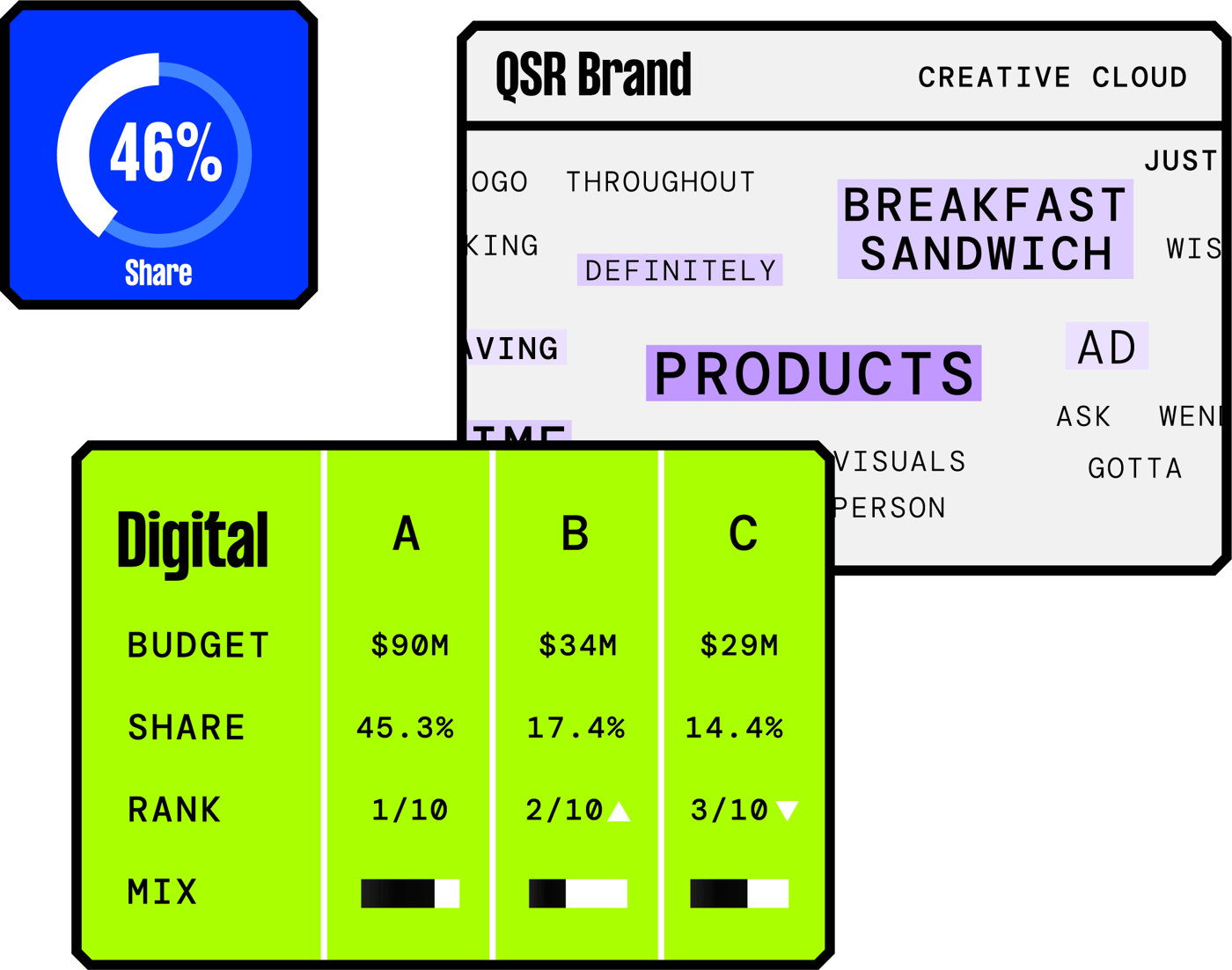 As your understanding of your landscape grows more vivid, so does your ability to command it. O
utpace any competitor using the most comprehensive intel on the market.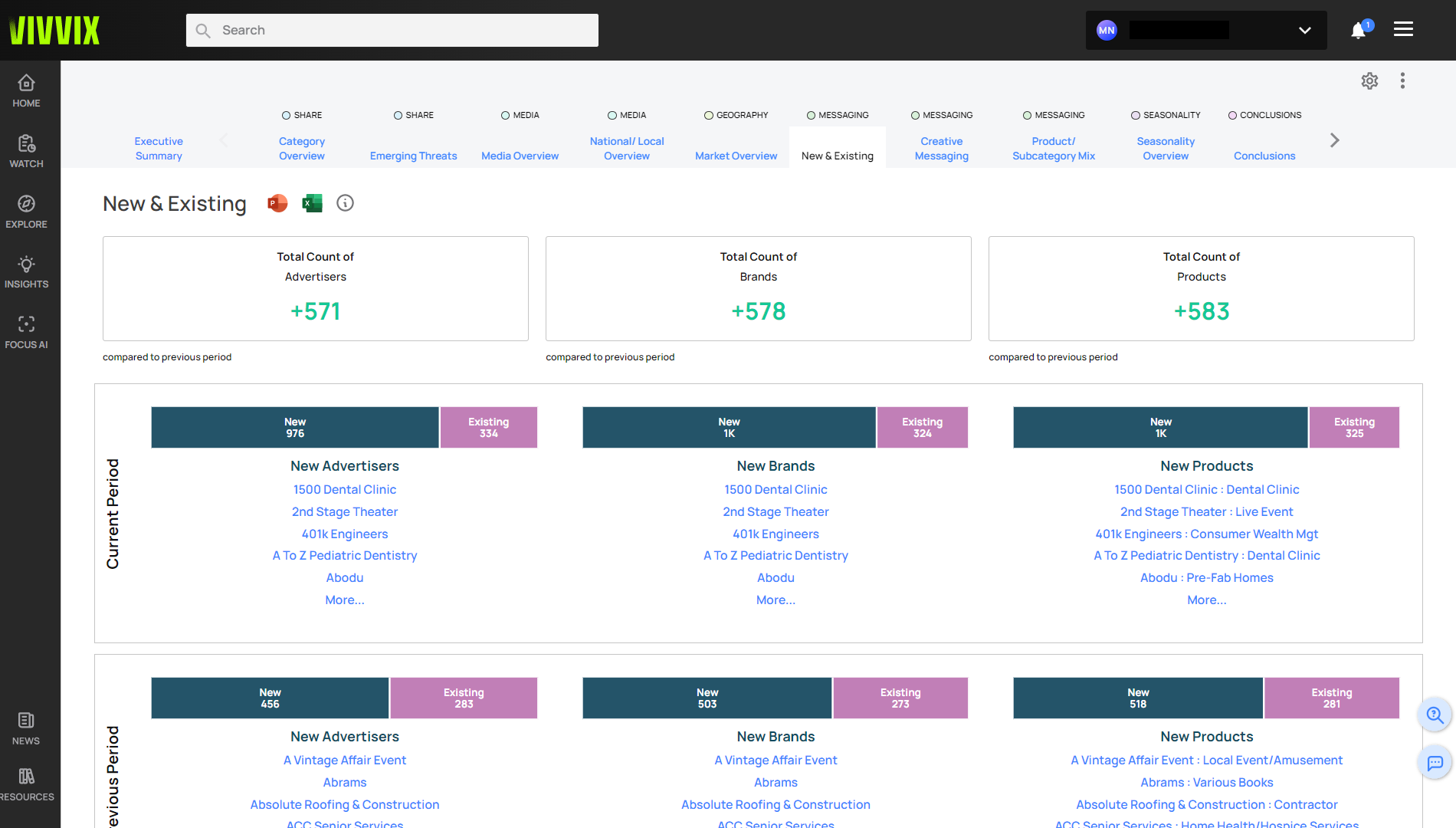 Dashboards keep the competition close
Build a greater understanding of your competitive landscape.
Over 28 media types, including emerging channels other providers can't see.
Fast Reporting with breaking creatives delivered within 24hrs.
Superior data granularity

— without deciphering another spreadsheet.

Presentation-quality exports to insights with style.
AI finds the story for you
Our AI distills millions of data points into end-to-end data stories equipped with an executive summary and a flushed-out conclusion, along with detailed tabs for:
Category Overviews

Emerging Threats

Market Overviews

Messaging

Creative

,

Product and Subcategory Mixes

And Even

Seasonality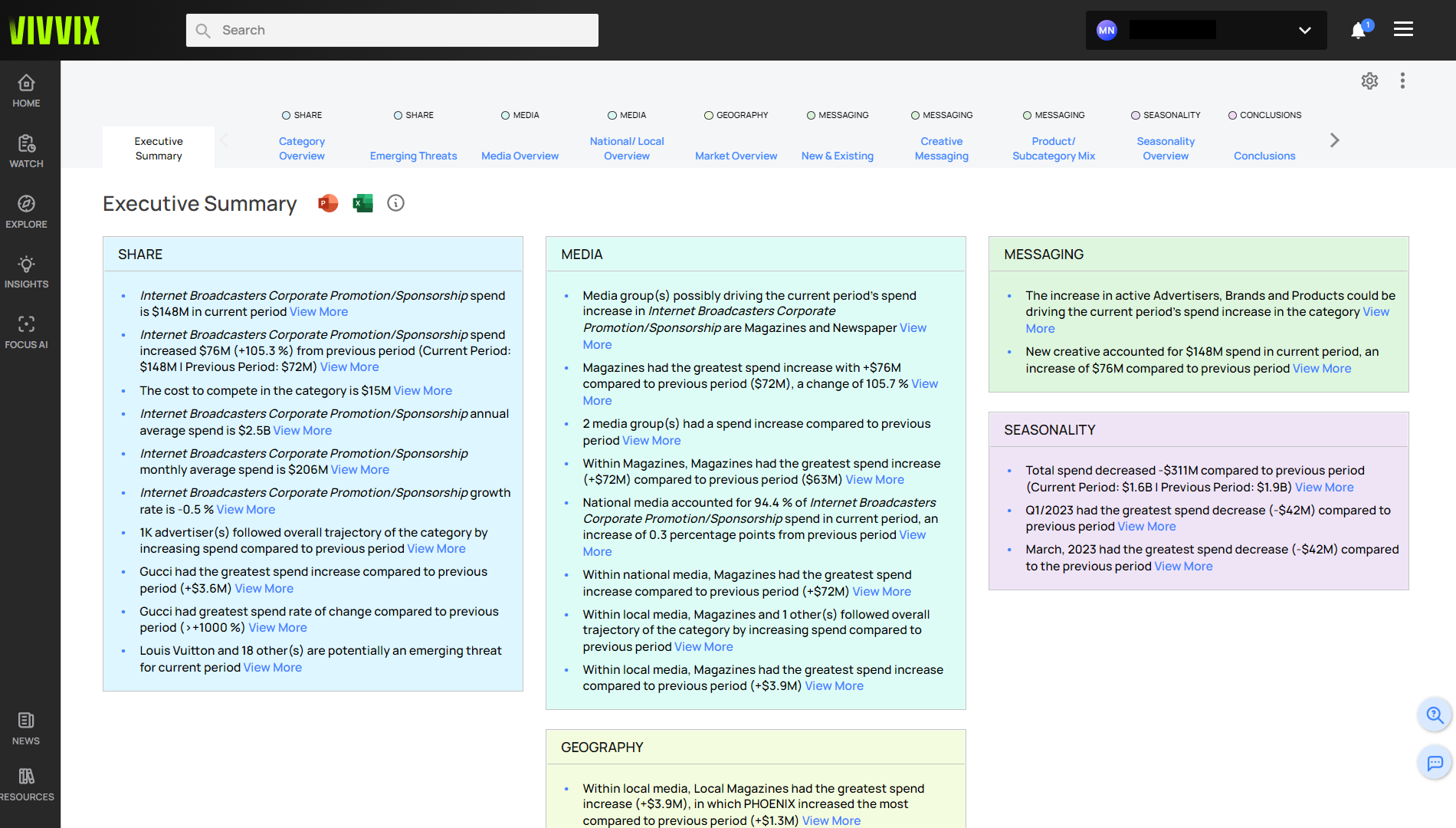 Save Time
You're not trapped in pivot tables — cohesive insights are pushed to you through an intuitive interface.
Increase Speed
Your insights come with presentation-ready charts, graphs, and tables to easily share with internal teams.
Lead with Confidence
You're equipped with an enterprise solution capturing ad activity for all brands, in all categories, at all times.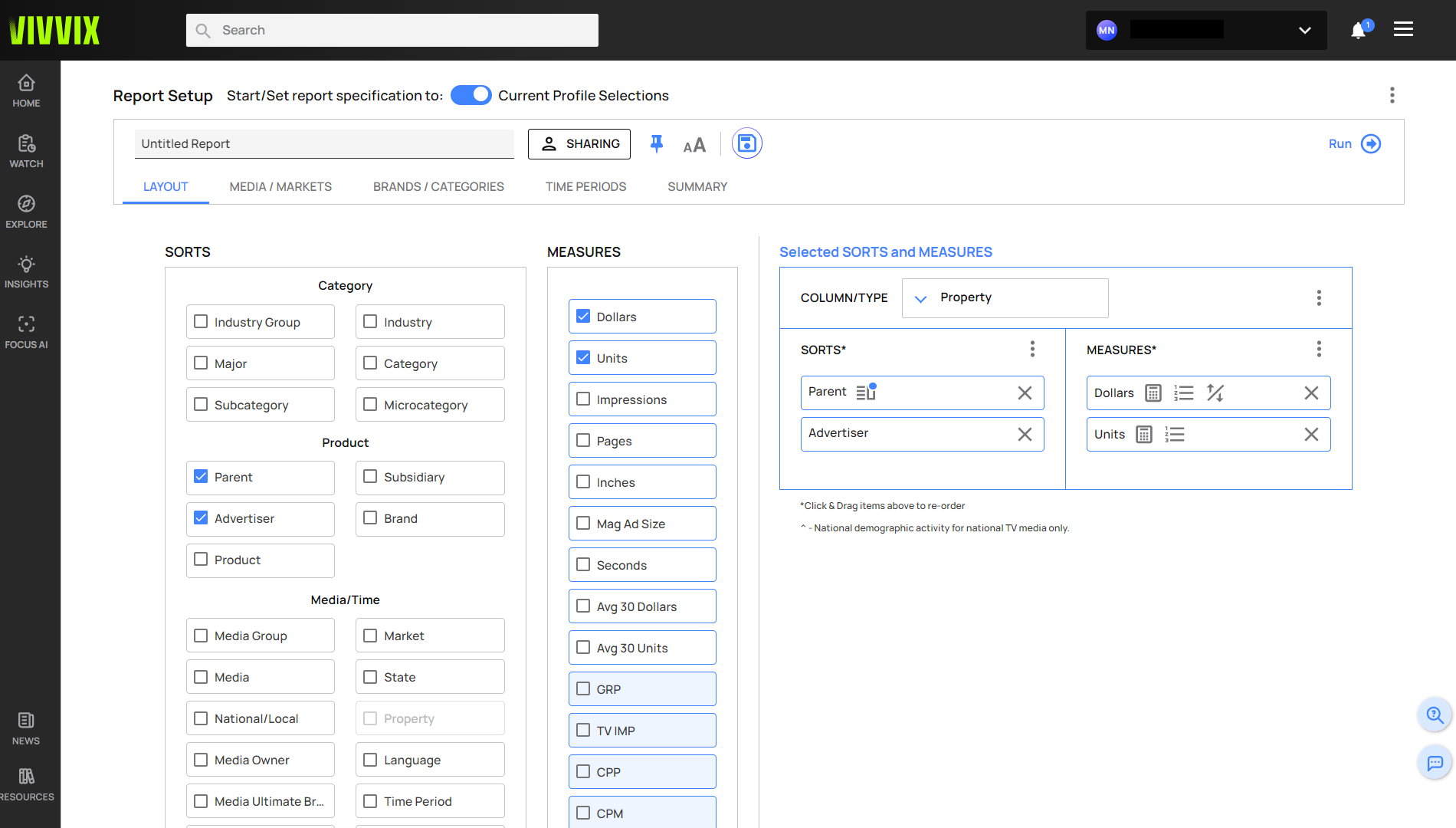 Reports automate customizable intel
Get precise visibility into any competitors' ad strategy.
Run custom analyses and feed your models with fast, consistent, harmonized data. Stay smart on key shifts in brand spend, messaging, seasonality and more.
Creative metadata makes it simple
Leverage the industry's fastest visibility into breaking creative.
We capture breaking creative within 24-48 hours so you can stay ahead of the competition and view creatives without needing an army of people tracking ads.
Search ads by attributes or content including products or themes
Quickly analyze key trends with rich data

visualizations

Generate creative clouds to analyze keywords
Never miss new campaigns or product launches with daily alerts